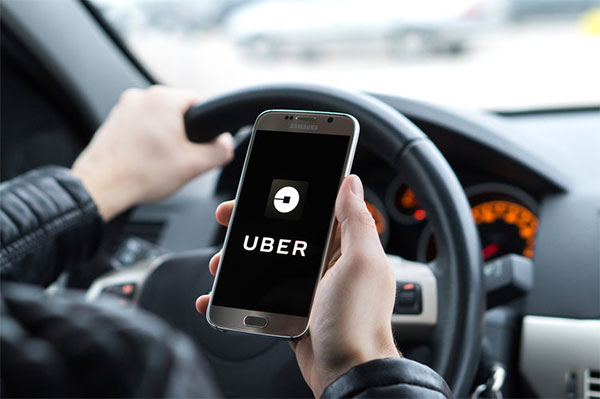 Uber Car Loans
From bursting onto the transportation scene as an illegal ridesharing business to evolving and progressing into the highly successful and lucrative ridesharing business it is today, there is no denying that Uber has become exceedingly popular, and Uber has left its mark on the transportation industry as we know it. Uber has swept our nation giving people a cheaper economical alternative to the taxi industry, of which has caused outrage amongst the taxi drivers in the industry.
Uber is also extremely accessible, almost any person can be an Uber driver providing they meet the requirements set out by Uber which are simplistic and easy to meet. Another benefit of Uber opposed to taxi driving is the cost of a taxi driving license which are quite expensive. Uber drivers on the other hand do not require a taxi license, which further adds to Uber's accessibility. With all that in mind, you are left with the question of what car should you choose to begin your Uber career. Perhaps you are an established Uber driver, then it may be time for an upgrade. Regardless of whether you are just starting or upgrading, choosing a vehicle can be quite difficult, after all as an Uber driver, your car is your office and you are going to be spending a lot of time in it, therefore making the correct choice is imperative.
Below is the list of requirements for an Uber X Vehicle.
Uber X Vehicle Requirements
Vehicle must be in excellent working condition
No older than 10 years old
Must be able to seat 4 passengers and the driver
Must be able to pass a Redbook Inspection
Vehicle must be registered relative to your state E.g. a Victorian Uber driver must have their registered in Victoria
Vehicle must be free from cosmetic damage and commercial branding
Vehicle cannot be a taxi, government, branded or rebuilt vehicle
As an Uber driver looking at purchasing a new vehicle there also some other factors you need to take into consideration that were not listed above.
Safety – Safety is by far and away the most important feature to a car to both you and your customers. Whilst you are a safe driver, other drivers may not be, so having a car that can be prepared for the unexpected will be a wise choice.
Comfortability – As previously stated, your car is going to be your new office, so you want something that you are comfortable sitting behind the wheel of the whole day. You are also going to want your customers to have enough space at the back and possibly some space for any potential luggage they take.
Operating costs – Fuel efficiency, insurance costs and servicing are some important costs to keep in mind, a fuel-efficient vehicle is ideal, so fuel costs don't take a chunk out of your wallet. Servicing and insurance costs tend to be higher for the "luxury" brands such as your BMW's and Mercedes so it may be best to avoid these if you are tighter on budget
Vehicle Price – A common misconception is that you must spend a fortune on getting a brand spanker to keep up to date however that is not the case. See below for some affordable 2018 options that we recommend you look at.
Toyota Camry Ascent Hybrid 2018 – $29,990
Toyota is a Japanese powerhouse in the Australian Car Market, bringing us reliable cars like the Corolla which is well known for being practical and easy to drive, the Camry Ascent Hybrid is no different. It is currently a popular choice across taxi companies and the Australian public alike, this is not without good reason. The Camry feels just as nice and easy to drive as the Corolla, if not better, however unlike the corolla, the Camry is more spacious allowing for more leg room for both the driver and the customers. The Camry is also nice and quiet at lower speeds thanks to its hybrid drivetrain allowing your customers to have a conversation without competing with the noise of an engine. When you are buying a hybrid, fuel efficiency will be at the forefront of your mind, and the Camry is the most efficient out of the cars on this list. The Camry also features a five-star ANCAP Safety Rating which will give you and your passengers peace of mind.
Mitsubishi Outlander 2018 ES 7-Seater – Starting from $30,990
If you have a larger family and planning to only do Uber on the side, the Mitsubishi Outlander might be the car for you. The Outlander is a relatively flexible car as although it is five-seater SUV, it can transform into a 7-seater, perfect for when the unexpected happens. The back 2 seats are not the spacious under the sun however it is more than serviceable for children, adults will still fit in the back but not as comfortably. The Outlander has Apple CarPlay and Android Auto which are standard across the range, which is a nice touch, so you can use your favorite music streaming app such as Spotify or use your own maps app over the cars sat nav. The Outlander and the Camry share one major benefit, the safety rating. The entire series of Outlanders were awarded a five-star ANCAP Safety Rating when they were tested in 2014. 
Ford Mondeo Titanium Wagon 2018 – starting from $33,190
The Ford Mondeo is a car that not a lot of people have heard of, when was the last time you remember this car show up on a Ford Ad on TV? The Mondeo is a little bit more expensive then the previous models listed in this article, but this is affordable luxury that you and your clients will love. The rear seats are both comfortable and have plenty of legroom. The rear seats are also quite spacious so having 3 adults in the back is not a problem. Safety is also not a problem as the Mondeo shares the same five-star ANCAP safety rating that the aforementioned Outlander and Camry have. The Australian public might still be feeling a sting of sadness and disappointment after the end of the Ford Falcon dynasty, the Ford Mondeo may just be the replacement that not only we are looking for but also may be your next uber car.
You will notice some things in common with the above cars, they are all roomy and spacious. They are all fuel efficient and most importantly they are all safe. All of which are extremely important when it comes to selecting not only a car in general, but even more so when it comes to getting an car for Uber.
So, you now know what the requirements are for an Uber X vehicle, you know what to look out for in a car and you have some examples above of what to purchase there is only one thing left to do, buy the car. That is where Auto Link Finance comes in, we can help you achieve a commercial car loan that is best suited towards your own personal circumstances.  Don't put off getting your car any longer, call us on 03 9368 3298 or apply now to get your application started today.